Biorizon researchers have been working hard on developing functionalized biobased aromatics from sugars and lignin. Please take a look at the current progress and calls for participation.
Sugars to Bio-Aromatics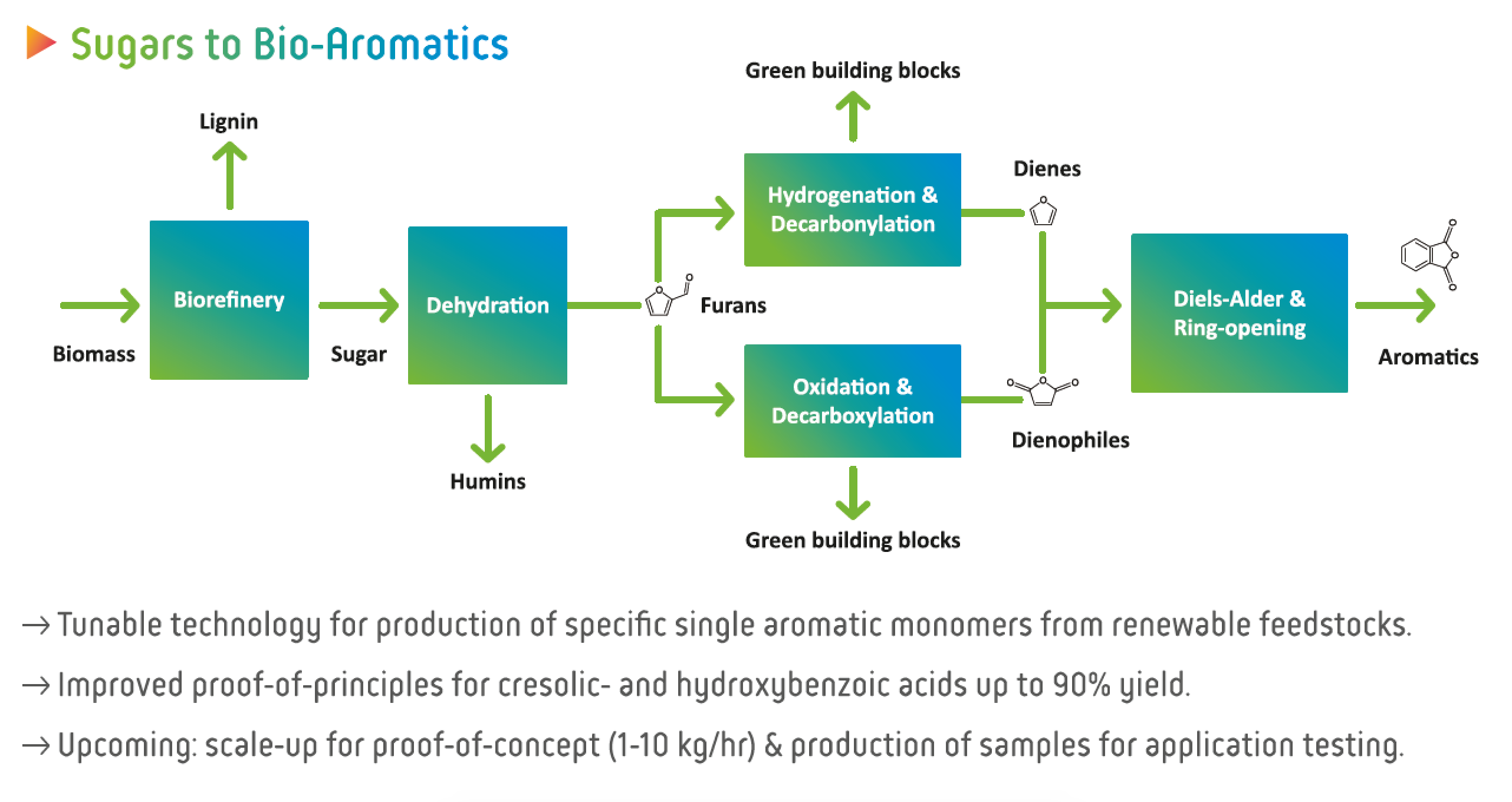 Last month the Call for Participation for our Sugars to Bio-Aromatics research line generated a lot of enthousiastic response from interested parties. Furthermore the Waste2Aromatics project where Biorizon, together with Attero, AEB Amsterdam, Orgaworld and the Dutch Waste Management Association (DWMA) researches the utilization of municipal waste in developing aromatics, generated a fair amount of media attention.
Do you want to receive in-depth information on the opportuities to participate in one or more of these projects concerning 'Sugars to Bio-aromatics'? Please contact Joop Groen.
Lignin to Bio-Aromatics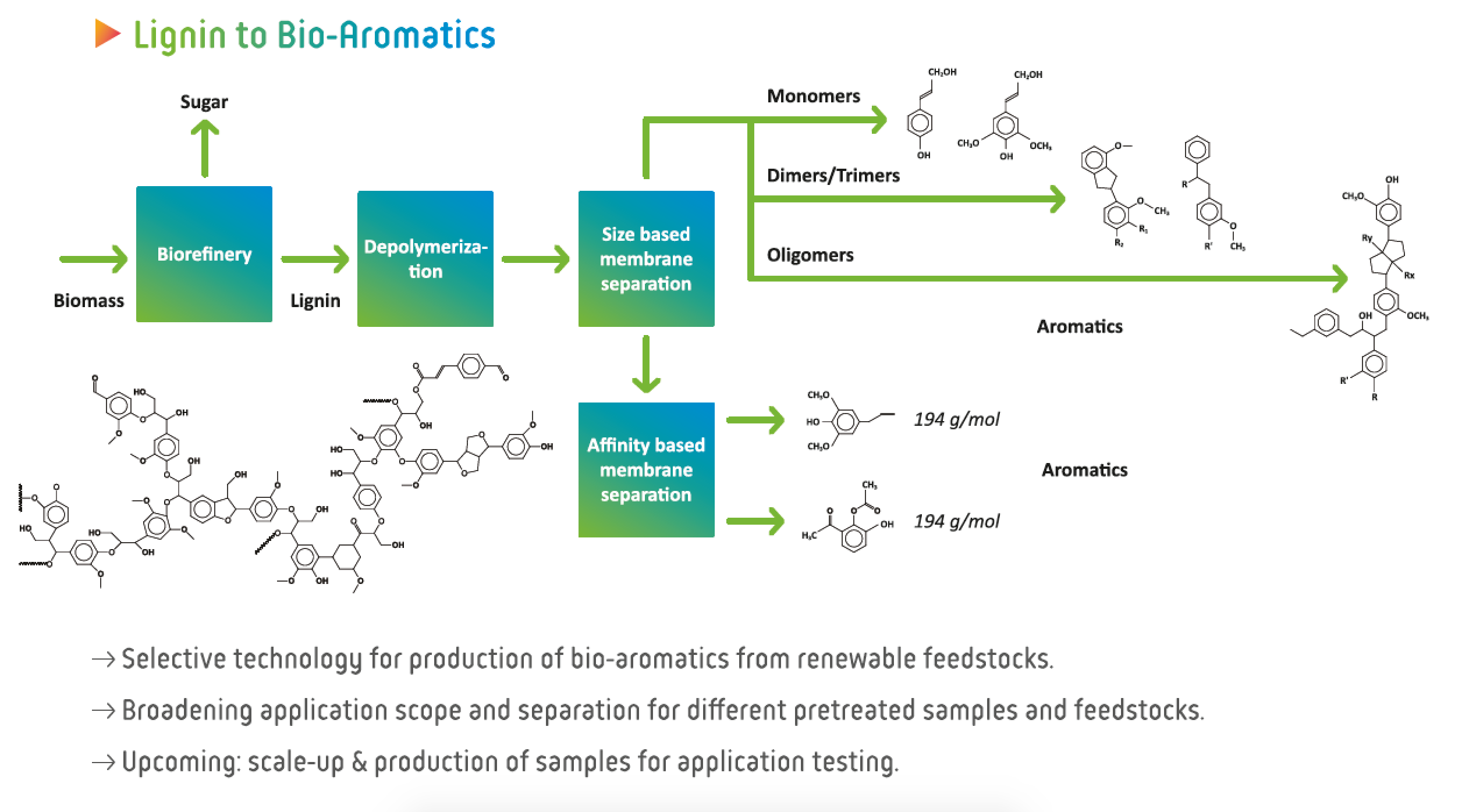 With the ARBOREF project from FISCH (Flanders Innovation Hub for Sustainable Chemistry), Biorizon aims to create new pathways for the valorization of áll major parts of lignocellulosic biomass (cellulose, hemicellulose and lignin) towards a set of carefully selected chemical platform molecules and aromatic building blocks by a 'lignin-first' biorefinery approach to fuel the aromatics market.
In case you're interested in the opportunities to participate in our projects concerning 'Lignin to Bio-aromatics' please contact Karolien Vanbroekhoven.
Join the Biorizon Community
Please also note Biorizon's Community on functionalized biobased aromatics for partners and companies that want to consider joining our Shared Research Center. The image below shows a selection of the companies and institutions that already have become a member.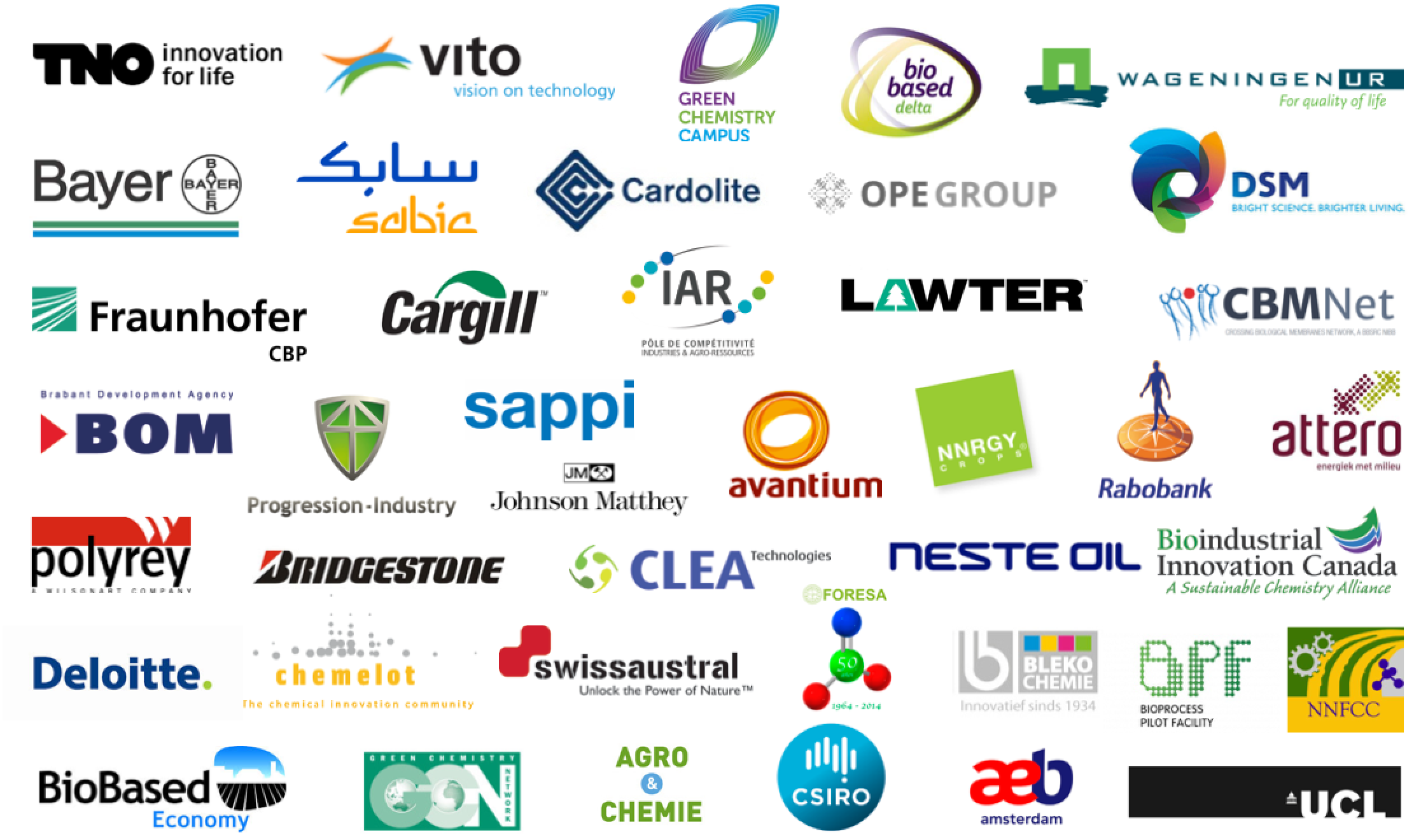 MOLCOM Communicatieadvies is since 2013 responsible for all marketing & communication activities for Shared Research Center Biorizon.